NEW EDITORIAL STORY
x Marie Claire Maison Hors Série

Il divano Bumper presentato da Zanotta nella collezione 2023 e disegnato da Calvi Brambilla è in copertina del numero di agosto di Marie Claire Maison. Il progetto è inserito nella rassegna "Le Meilleur Du Design" per il 2023-2024.
The Bumper sofa presented by Zanotta in its 2023 collection, designed by Calvi Brambilla is on the cover of the august issue of Marie Clair Maison. The project is featured on the "Le Meilleur Du Design" for the years 2023-2024.
MILANO DESIGN WEEK 2023
Calvi Brambilla @ Milano Design Week 2023

Lo studio Calvi Brambilla sarà presente alla Milano Design Week 2023 con cinque allestimenti al Salone del Mobile e Euroluce 2023.
Al Salone del Mobile gli stand di Zanotta e Dooor, brand per la quale ricoprono il ruolo di Art Director, Olivari e Janus et Cie; ad Euroluce l'allestimento di Flos, in cui sono Design Curators.


Calvi Brambilla studio will be present at the Milan Design Week 2023 with five booths at the Salone del Mobile and Euroluce 2023.
At the fair the stands of Zanotta and Dooor, brands for which they have the Art Direction, Olivari and Janus et Cie; at Euroluce Flos' booth, where they also are Design Curator.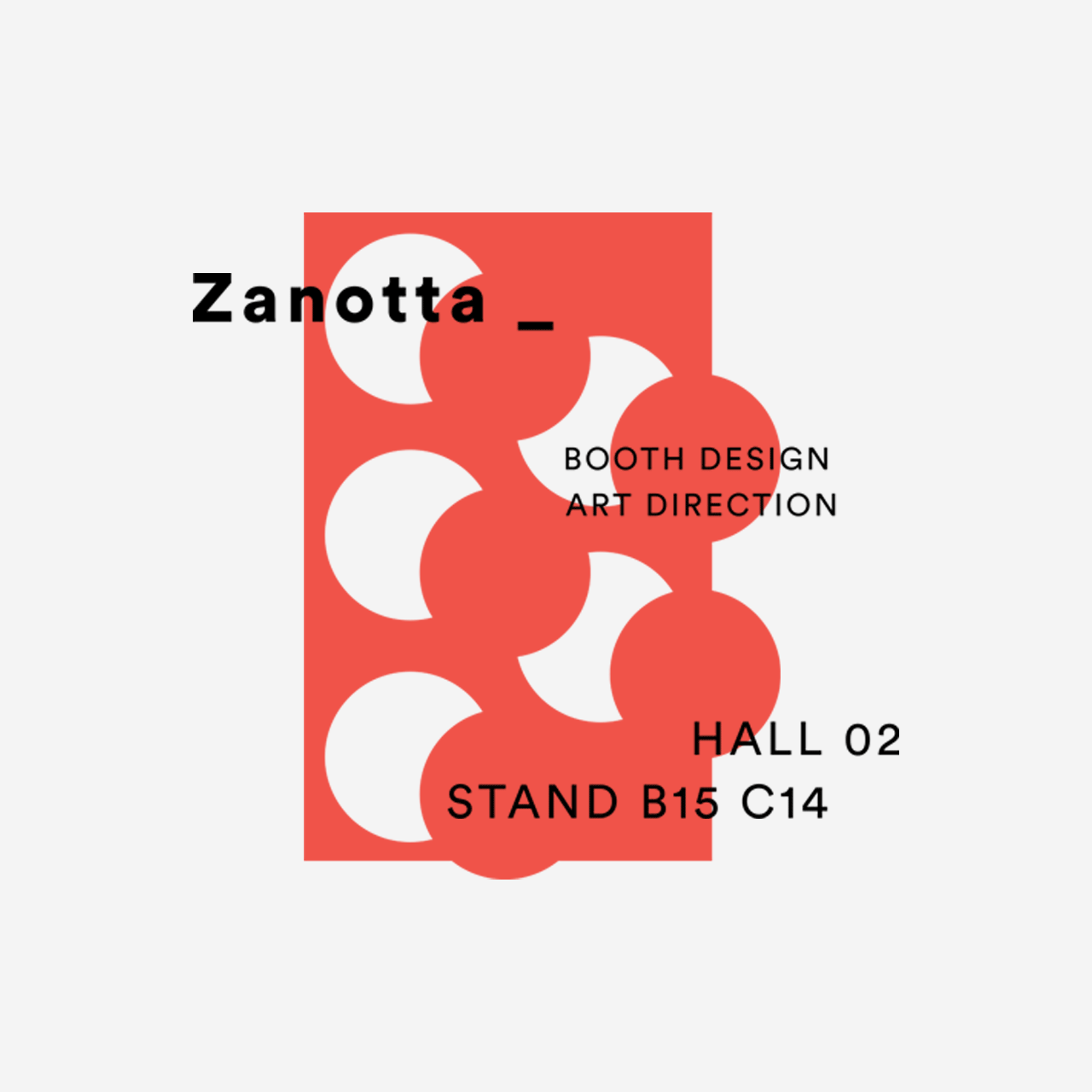 NEW ART DIRECTION
Calvi Brambilla x Zanotta:
Fabio Calvi e Paolo Brambilla sono stati nominati Art Directors
della storica azienda di design Zanotta.

"Siamo orgogliosi di iniziare questa collaborazione con Zanotta nel ruolo di direttori artistici e molto felici di inaugurare il nuovo capitolo di una lunga storia. Partendo dalla rilettura di un'importante eredità, segnata dalla collaborazione con i più grandi designer, abbiamo l'obiettivo di creare una collezione che esalti la freschezza dei progetti e la qualità dei dettagli e dei materiali che da sempre hanno contraddistinto il catalogo del marchio".


Fabio Calvi and Paolo Brambilla have been nominated Art Directors
of the historical design brand Zanotta.

"We are proud to begin this collaboration with Zanotta in the role of art directors and very happy to inaugurate the new chapter of a long history.
Starting from the reinterpretation of an important legacy, marked by collaboration with the greatest designers, we aim to create a collection that enhances the freshness of the designs and the quality of the details and materials that have always distinguished the brand's catalogue".
NEW EDITORIAL STORY
x Elle Decor Novembre 2022

Lo studio Calvi Brambilla disegna due pezzi inediti per Villa Melzi d'Eril, Bellagio.
Un daybed e un letto matrimoniale caratterizzati da una struttura metallica curvilinea. I nuovi arredi, in perfetta sintonia con le preesistenze, aggiungono così una pagina, inedita e colta, alla storia e al fascino del luogo.


Studio Calvi Brambilla designs two inedit pieces for Villa Melzi d'Eril, Bellagio.
A daybed and a double bed characterized by a curved metal structure. The new pieces, in perfect harmony with the existing buildings, add a page, unedited and cultured, to the history and charm of the place.
Janus et Cie Salone del Mobile 2023
Letto per Villa Melzi d'Eril


Product, 2022