Zanotta Houses & Products 2023

Zanotta | Art Direction | 2023


Come parte della direzione artistica di Zanotta, lo studio Calvi Brambilla ha curato la realizzazione dei nuovi cataloghi presentati in occasione del Salone Internazionale del Mobile di Milano 2023. I nuovi prodotti della collezione 2023, insieme alle icone dell'azienda trovano ambientazione in tre differenti location che evidenziano ed esplicitano i valori di Zanotta, un unicum di tradizione e innovazione, interpretazione dei modi dell'abitare contemporaneo.

Le fotografie in location sono state scattate da Omar Sartor e gli still life di prodotto da Simone Barberis.

•

As part of the art direction for Zanotta, Calvi Brambilla studio oversaw the creation of the new catalogs presented at the 2023 Milan Salone Internazionale del Mobile. The new products from the 2023 collection, along with the company's iconic pieces, are showcased in three different locations that highlight and express Zanotta's values – a unique blend of tradition and innovation, an interpretation of contemporary living.

The location photographs were taken by Omar Sartor, and the product still life shots were done by Simone Barberis.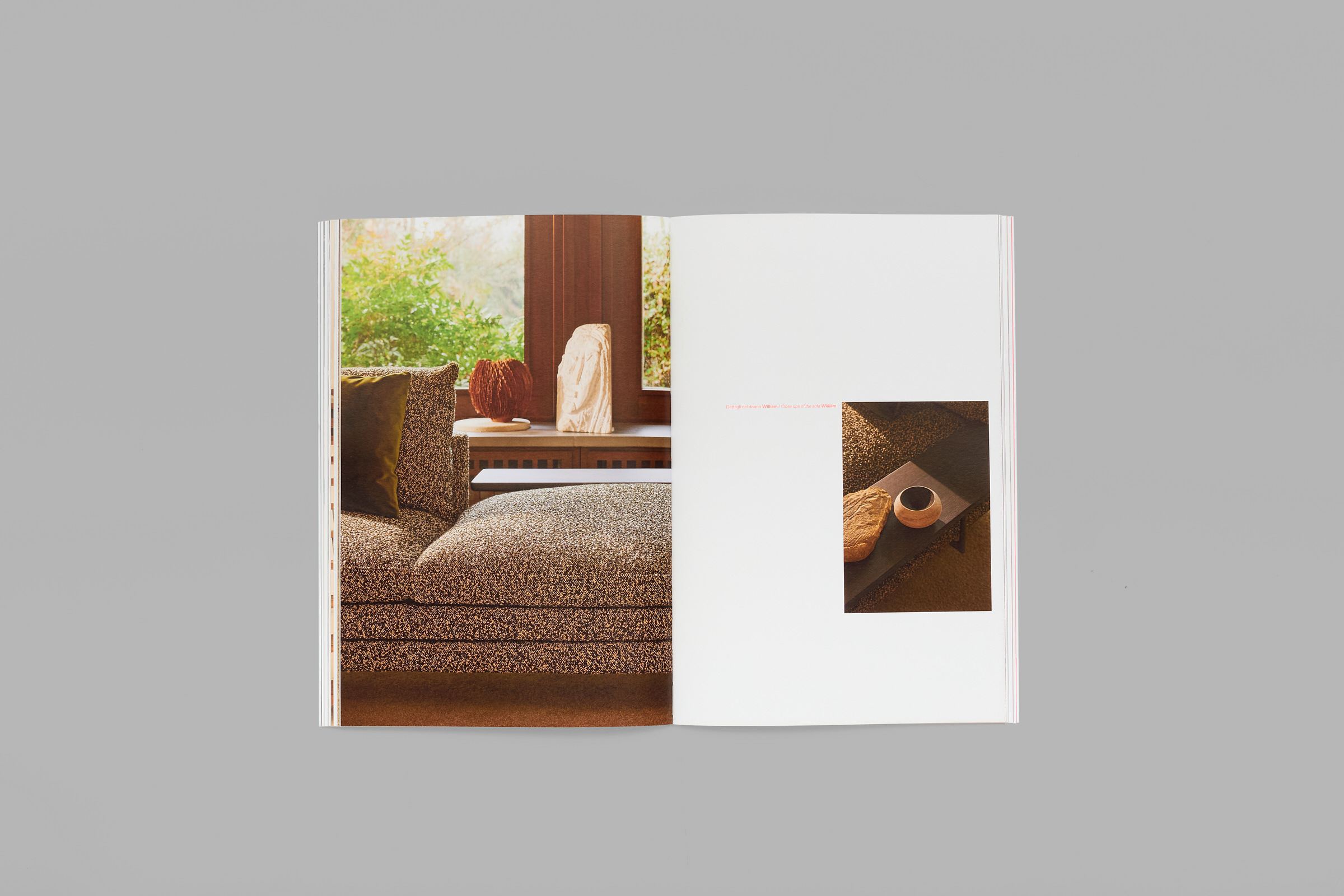 L'art direction del progetto grafico dei due cataloghi è stato affidato allo studio Tomo Tomo, che ha mantenuto il marchio aziendale disegnato da Leonardo Sonnoli, elemento di continuità con il passato, ma introducendo tre elementi identitari per innovare il registro visivo e sottolineare l'eccentricità del marchio. Una tipografia in serif, in forte discontinuità con il passato di Zanotta; l'uso di lettere corsive all'interno delle parole, a segnalare l'irriverenza e l'originalità dell'azienda e una palette di colori fluo, a determinare un netto stacco con le immagini di prodotto e che divengono un forte elemento segnaletico.

•

The art direction of the graphic design project for the two catalogs was entrusted to the Tomo Tomo studio, which maintained the company logo designed by Leonardo Sonnoli as a continuity element with the past while introducing three identity elements to innovate the visual style and emphasize the brand's eccentricity. These elements include a serif typography, in sharp contrast to Zanotta's previous style; the use of cursive letters within words to signal the company's irreverence and originality; and a neon color palette, creating a distinct departure from the product images and becoming a strong visual element.