SKS Showroom, Milano
LG Signature Kitchen Suite | Interior | 2020
Apre a Milano il primo showroom europeo di Signature Kitchen Suite, connubio di design e tecnologia all'insegna della filosofia True To Food. Tradizione e innovazione si incontrano nel nuovo spazio progettato da Calvi Brambilla: 1.100 mq disposti su tre livelli – piano terra, basement e mezzanino, con 15 vetrine affacciate su Via Manzoni, Via Fatebenefratelli e Piazza Cavour, che invitano al dialogo con il mondo esterno, creando una costante relazione con la vivace vita cittadina. La città entra metaforicamente anche negli spazi interni, ricchi di elementi che rendono omaggio a Milano e ai suoi grandi maestri del design.

•

The first European showroom of Signature Kitchen Suite opens in Milan, combining design and technology to embody the true to food philosophy. Tradition and innovation meet in the new space designed by Calvi Brambilla: 1.100 sqm on three levels - ground floor, basement and mezzanine - with 15 windows facing Via Manzoni, Via Fatebenefratelli and Piazza Cavour permit dialogue with the world outside, creating a constant relationship with the energetic life of the city. The urban setting metaphorically enters the internal spaces, full of items that pay homage to Milan and its great design masters.
"The products are exhibited in a context that draws inspiration by contemporary art galleries".
"Insieme a LG abbiamo progettato uno spazio dove l'esperienza diventa centrale con ambientazioni che vogliono ispirare, stupire e raccontare una storia. Gli elettrodomestici Signature Kitchen Suite e LG diventano così co-protagonisti all'interno di un percorso dove tradizione e innovazione coesistono armonicamente."

•

"Together with LG we have designed a space where experience is the central theme, in settings created to inspire and amaze, and to tell a story. The appliances of Signature Kitchen Suite and LG become coprotagonists inside a pathway where tradition and innovation coexist in harmony."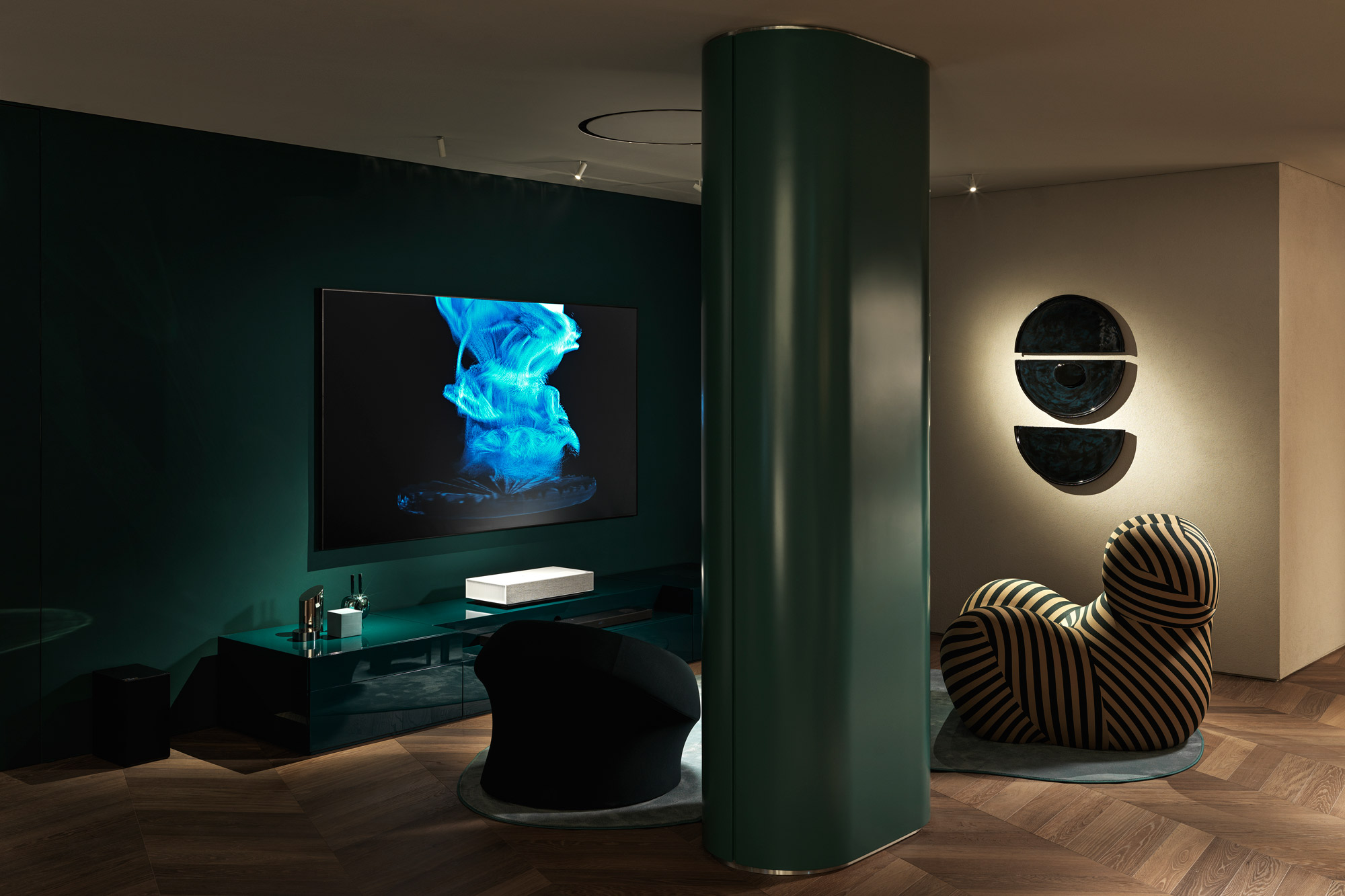 photos by Matteo Imbriani