Casa DC, Milano
DC | Interior | 2020
Un grande sipario circolare che definisce lo spazio è il protagonista di questa abitazione progettata da Calvi Brambilla nel cuore di Milano, in via Vincenzo Monti. La versatilità della porta tessile Dooor permette di usare due diversi colori per lo stesso elemento: l'eleganza del blu guarda all'ambiente della casa, mentre il ghiaccio illumina l'introspezione verso l'interno.
Un elemento funzionale diventa così uno sfondo che completa l'atmosfera dello spazio.
•

A circular curtain that defines the space is the protagonist of this interior project designed by Calvi Brambilla in the heart of Milan, in Via Vincenzo Monti. The versatility of Dooor folding door allows the use of two different colors on the same element: the elegant blue opens to the surrounding environment of the house, while the ice color illuminates the introspective side of the setting. A functional element thus becomes a background that completes the atmosphere of the whole space.
"A precious detail of this project is the large bright gold aluminum
window frame that pictures an entire glass wall of the living area".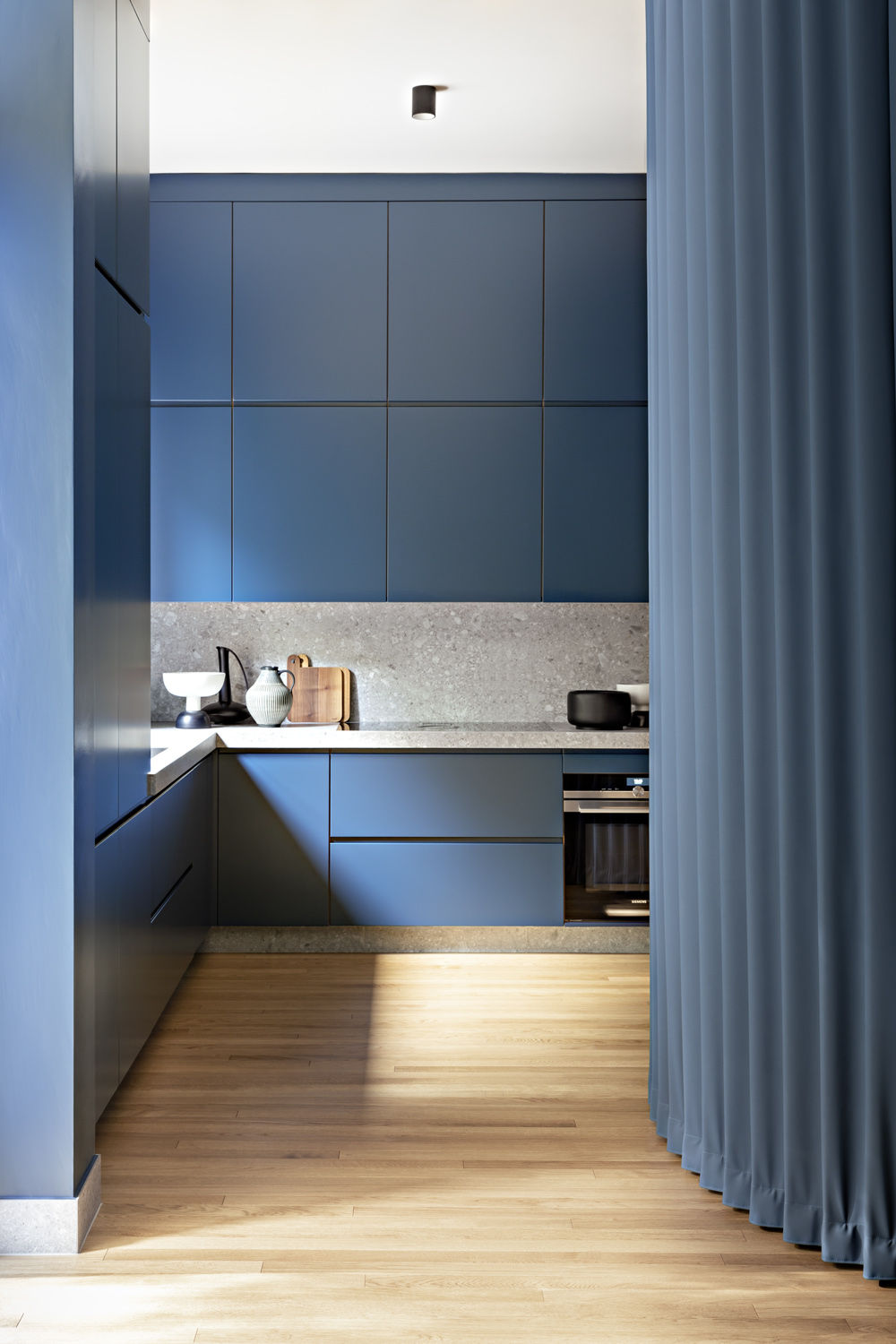 styling Elena Caponi Studio
photos by Beppe Brancato