Tonelli 2018

Tonelli Design | Exhibition | 2018

Lo studio Calvi Brambilla lavora sulle cromie e mette in risalto il contrasto tra lucido e opaco
per la progettazione dello stand di Tonelli al Salone del Mobile 2018.
L'azienda di Pesaro, conosciuta per i prodotti realizzati esclusivamente in lastre di cristallo, al Salone del Mobile 2018
mette in risalto l'immaterialità dei propri pezzi in un percorso di ambientazioni singole: ogni ambiente
è composto da pedane, muri bianchi opachi e colori saturi lucidi per gli inserti nelle pareti e gli elementi di styling,
quali semplici forme geometriche solide.

•

Studio Calvi Brambilla works with colors and highlights the contrast between glossy and opaque
for the design of Tonelli booth at Salone del Mobile 2018.
The Pesaro-based company, known for its products made exclusively with crystal sheets,
highlights the immateriality of its pieces in a path of individual settings, that cover an exhibition space of around 100 square meters. Each room is composed of dais, opaque white walls and glossy saturated colors for the wall inserts and the styling elements, such as simple solid geometric shapes.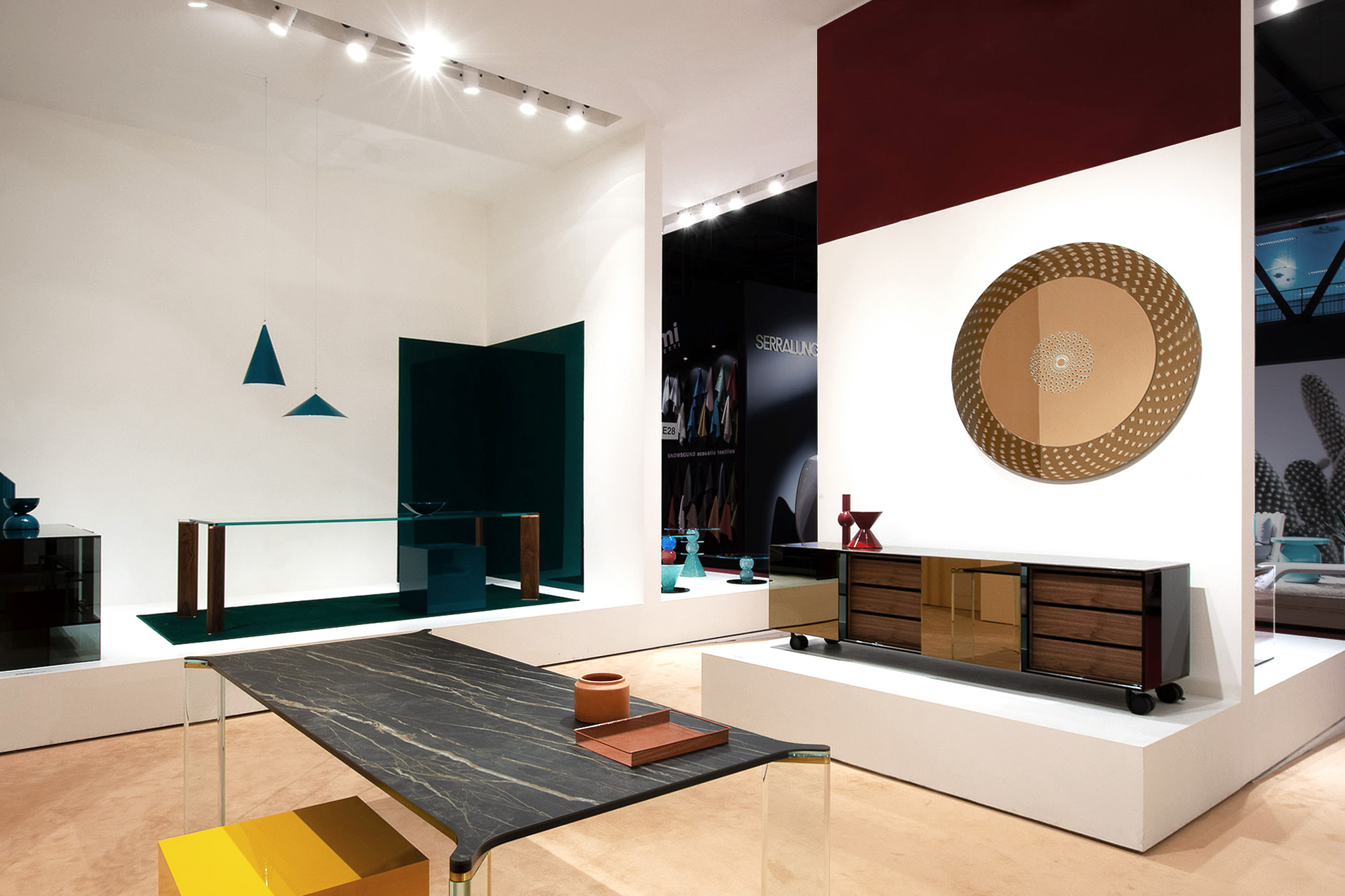 "Si tratta di astrazioni in una sequenza di ambientazioni grafiche e astratte - spiega Paolo Brambilla - dove emerge il contrasto tra il solido - bianco e colorato - e l'incorporeità dei prodotti in cristallo di Tonelli."

"These are abstractions in a sequence of graphic and abstract settings - explains Paolo Brambilla - where the contrast between solid, white and colored, and the incorporeity of the crystal products by Tonelli emerges."