The Design Anthology, Window Display, London/Paris
Design Holding | Exhibition | 2020
B&B Italia Store, London, 2020
L'antologia della forma è il tema centrale dell'allestimento di Calvi Brambilla per gli showroom di B&B Italia di Londra e Parigi, che celebrano due modi di guardare il design e che per la prima volta uniscono i brand della Design Holding in un unico allestimento.

•

The anthology of form is the central theme around Calvi Brambilla's installation at the B&B Italia showrooms in London and Paris. The flagship stores celebrate two ways of looking at design, combining for the first time the brands of the Design Holding in one single set-up.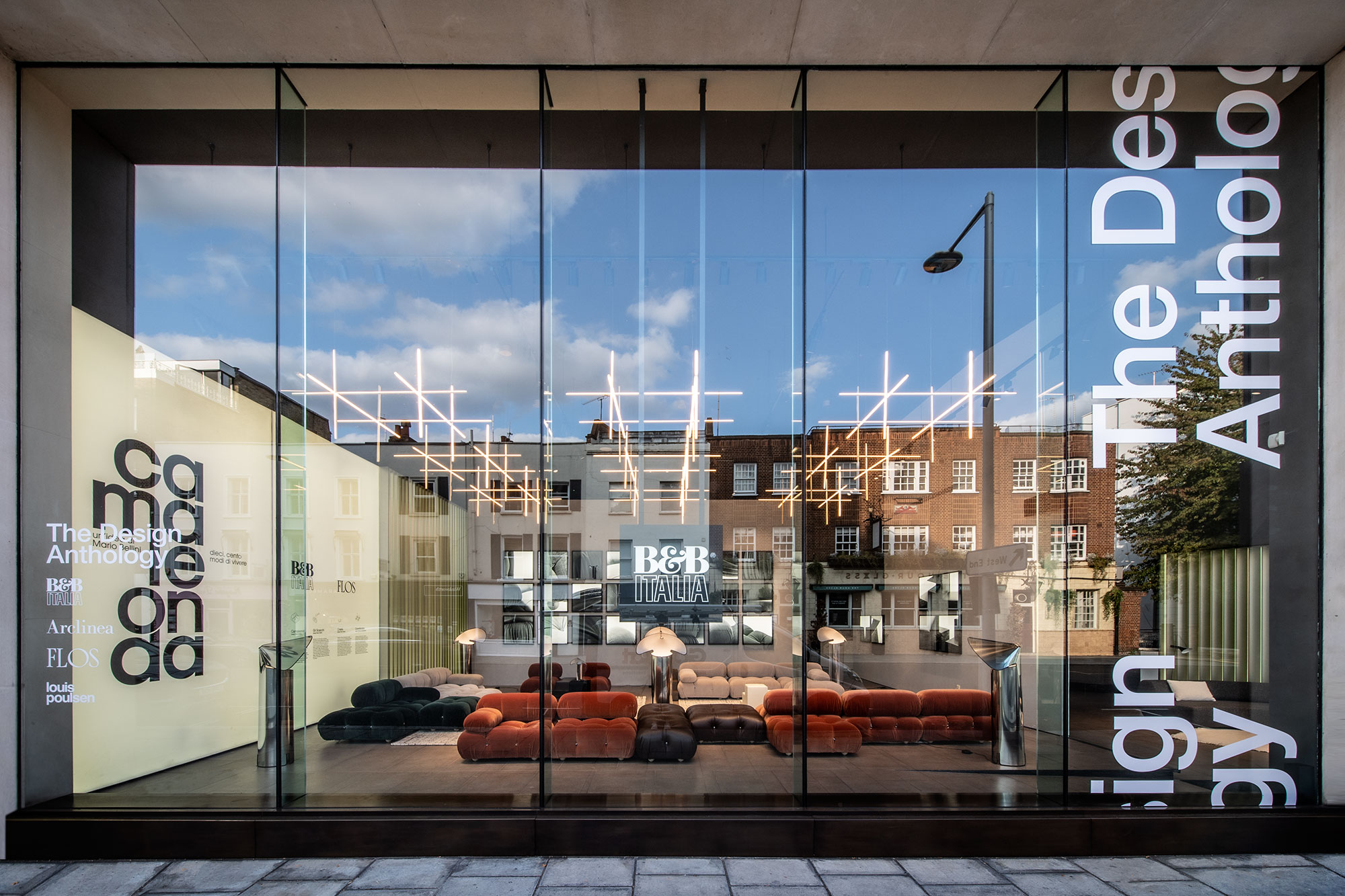 B&B Italia Store, London, 2020
B&B Italia Store, London, 2020
B&B Italia Store, London, 2020
B&B Italia Store, London, 2020

Da un lato l'oggetto, scomposto, analizzato ed esibito in tagli fotografici bidimensionali, come avviene per l'iconico Camaleonda di Mario Bellini. Dall'altro la luce come strumento per scolpire lo spazio ed esplorare la terza dimensione, con le luci di Flos e l'estetica scandinava e delle ombre dolci sulle superfici curve nell'esposizione dei prodotti di Louis Poulsen. Tre modi di guardare le forme che si uniscono sotto un unico progetto.

•

On one hand, as for Mario Bellini's iconic Camaleonda, the object has decomposed, analyzed and displayed in bidimensional photo cuts. On the other hand, the light is used as a tool for sculpting space and exploring the third dimension, with Flos lights and Scandinavian aesthetics and soft shadows on curved surfaces in Louis Poulsen's display.
Three ways of looking at shapes that gather together under one project.
B&B Italia Store, Paris, 2020
B&B Italia Store, Paris, 2020
B&B Italia Store, Paris, 2020