Soft Walls, Euroluce, Milano
Flos | Exhibition | 2017
Winner of the Salone del Mobile Milano Award 2017
Un'architettura che si compone di spazi minimali ma dinamici che diventano la scenografia per prodotti presentati come opere d'arte. Il visitatore è accolto in uno spazio in penombra allestito con pioppi e graminacee tratti dal paesaggio agricolo locale, nel quale risplendono i prodotti della collezione Flos Outdoor, ed è poi invitato a seguire una sequenza di ambienti con soluzioni spaziali sempre diverse.

•

An architecture composed of minimal but dynamic spaces to form a setting for products displayed like works of art. Visitors are greeted by a shady space containing poplars and grasses taken from the local agricultural landscape, an ideal context for the products of the Flos Outdoor collection, and then they are invited to proceed through a sequence of situations, all with different spatial solutions.
Il padiglione, lungi dall'essere un semplice contenitore, viene concepito come metafora della tensione insita nel processo di ricerca del progetto. I muri appaiono come animati da un movimento che li porta a modificarsi, a dilatarsi o aprirsi come sipari spostati da un gesto, conferendo al l'architettura carattere e forza espressiva.

•

The pavilion, far from being a mere container, metaphorically reflects the intrinsic tension of the design research process. The walls seem to come alive with movement that makes them change, expanding or opening like curtains pushed aside by a gesture, giving the architecture character and expressive force.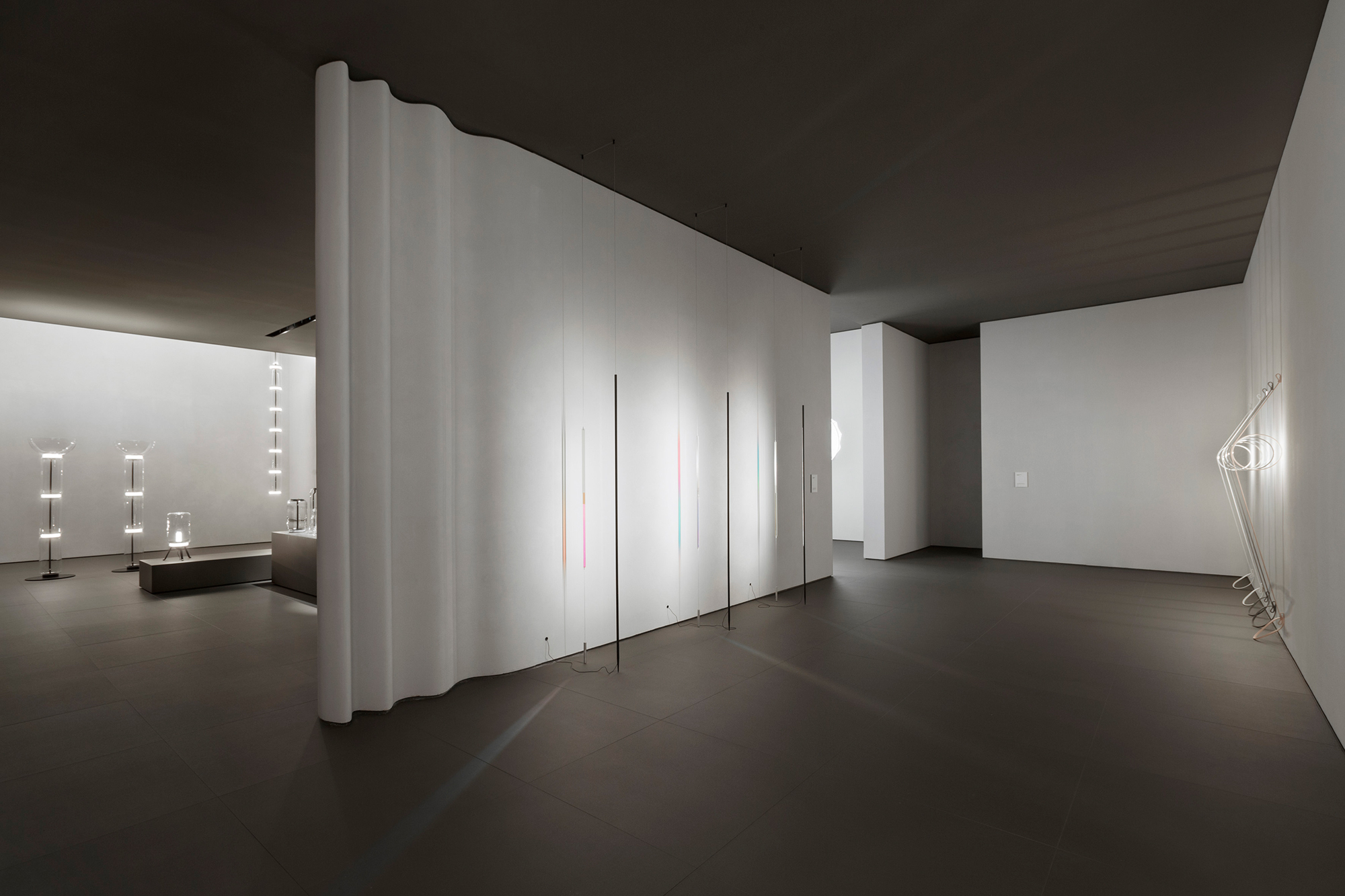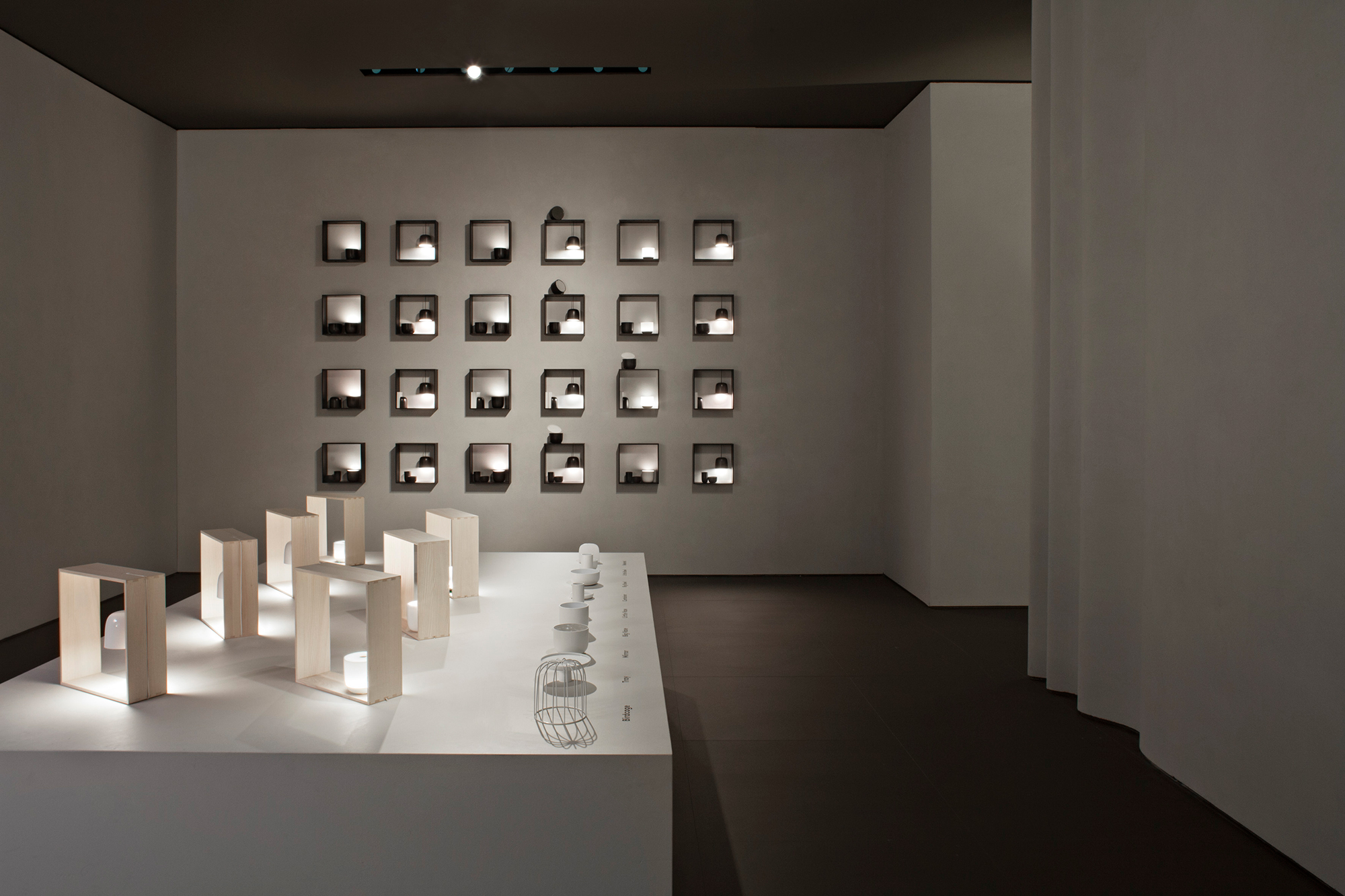 photos by Germano Borrelli