Re-Connecting, Salone Del Mobile, Milano
Zanotta | Exhibition | 2022
In occasione del 50° anniversario della serie Quaderna, Zanotta rende omaggio ai Superstudio con uno stand al Salone in total look quadrettato. L'allestimento, a cura dello studio Calvi Brambilla, interpreta il tema Re-Connecting ispirandosi alla teoria degli istogrammi dei Superstudio da cui ha avuto origine Quaderna. Entrando, lo stand Zanotta appare come un'imponente architettura a quadretti, un volume definito e ripartito da un reticolo equipotenziale e infinito, che idealmente connette i luoghi alle persone, dove ogni cosa è parte di una relazione e stabilisce un'interazione.

•

In occasion of the 50° anniversary of the Quaderna series, Zanotta pays tribute to Superstudio with a stand at Salone in a total chequered look. The project by studio Calvi Brambilla interprets the Re-Connecting theme inspired by the histogram theory of Superstudio, from which Quaderna originated. Entering, the Zanotta stand appears a majestic, chequered architecture, a volume defined and divided by an equipotential and infinite gird, which ideally connects places to people, where everything is part of a reaction and establishes an interaction.

Zanotta propone una rappresentazione del vivere contemporaneo, sospeso tra mondo reale e virtuale, dove i confini geografici sono abbattuti e le città sono interconnesse, parte di un unico tessuto urbano. Un mondo a quadretti dove si scoprono sette scenari abitativi in cui sono ambientati i prodotti della collezione 2022: sette case in cui guardare dentro, tutte in città diverse ma tutte sincronizzate all'ora del tramonto o all'alba, in quei momenti in cui, con le ombre, il paesaggio si uniforma e la morfologia si perde in un reticolo urbano fluido e continuo.


•

Zanotta suggests a representation of contemporary life, suspended between the real and virtual world, where geographical boundaries are torn down and cities are interconnected, part of a single urban fabric. A chequered world where seven housing scenarios are discovered, in which the products of the 2022 collection are set: seven houses in which to look inside, all in different cities but all synchronized at either sunset or dawn, in those moments when, with the shadows, the landscape becomes uniform, and the morphology is lost in a fluid and continuous urban mesh.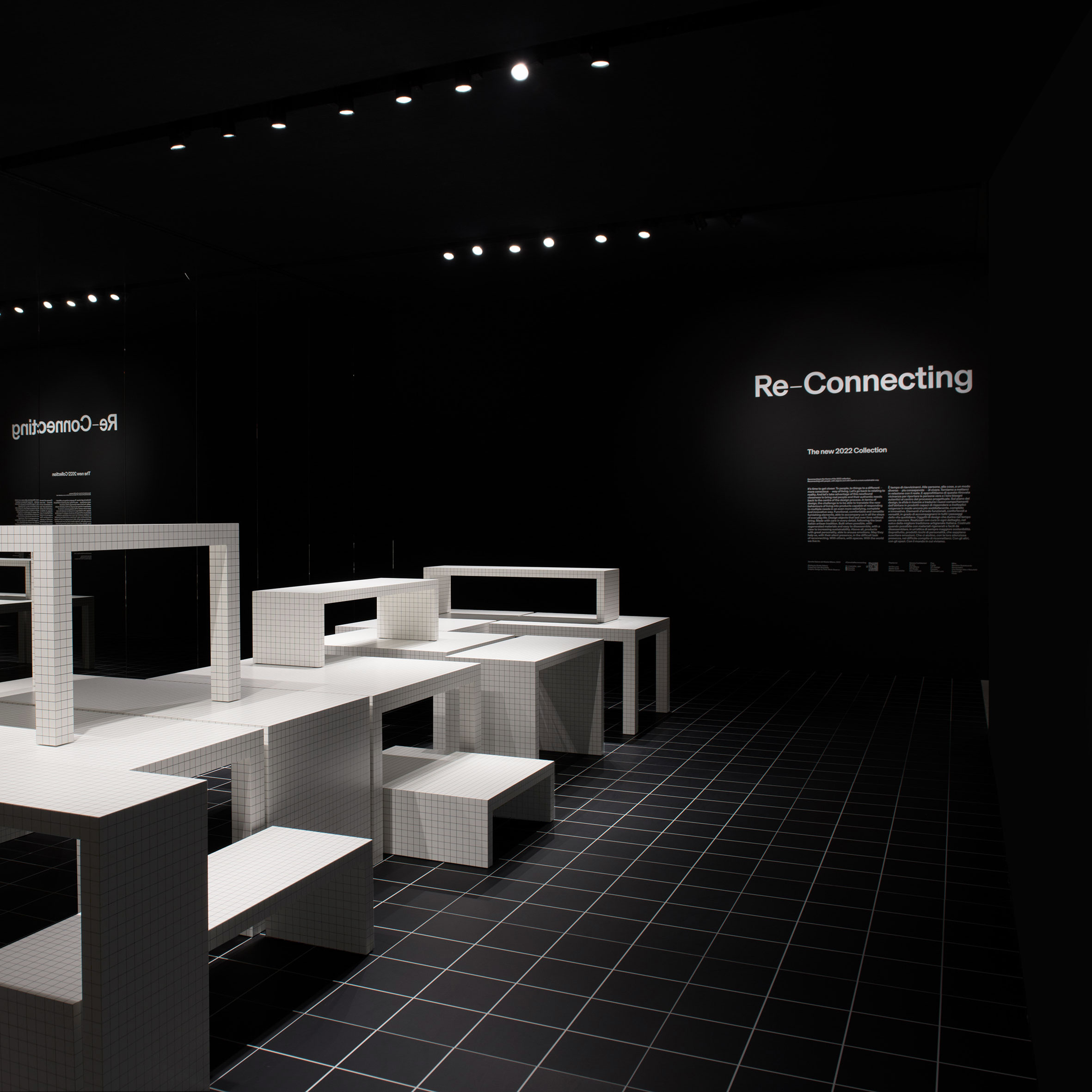 styling Studio Salaris

photos by Simone Barberis