50th Anniversary Parentesi, Milano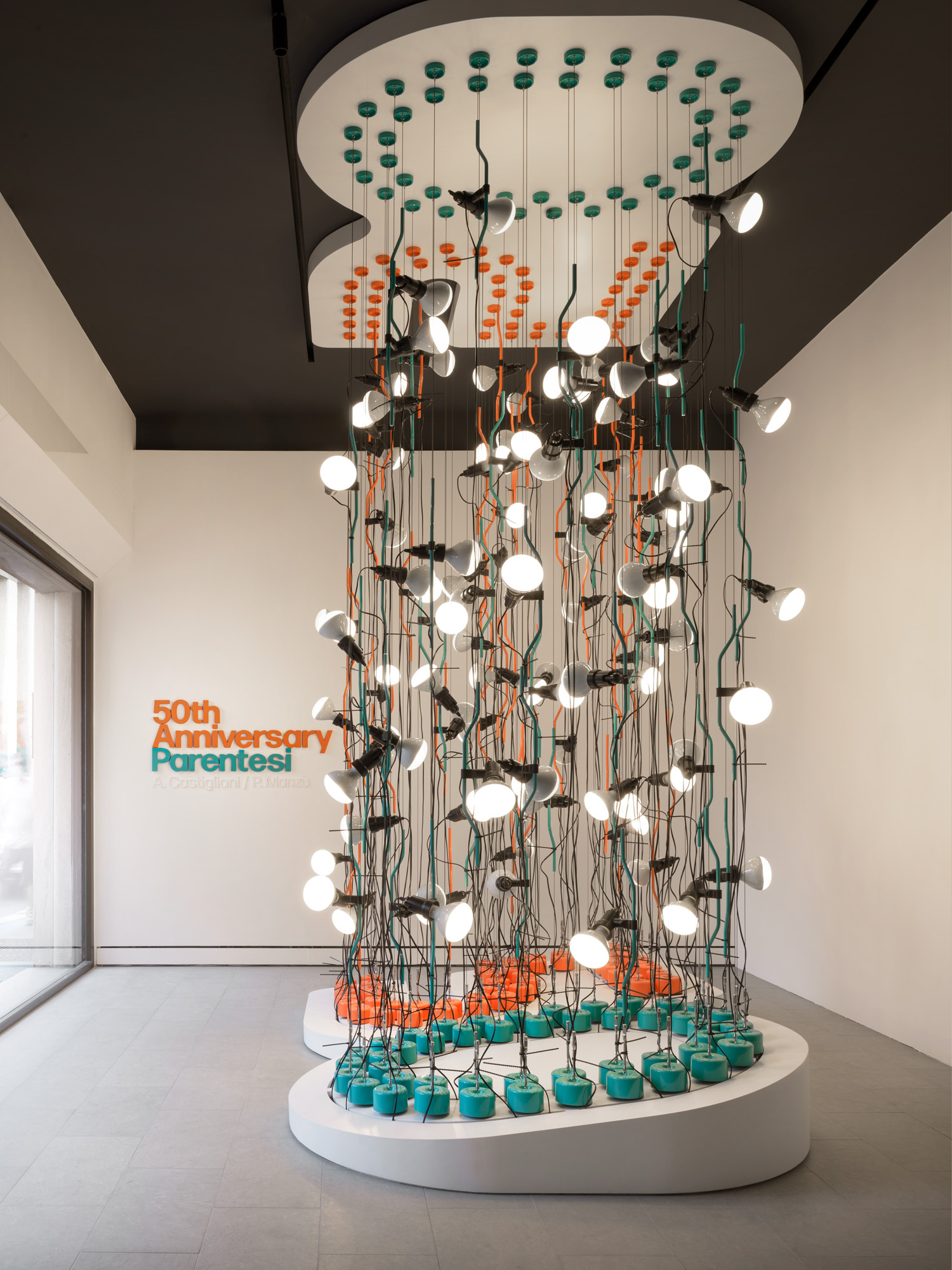 Turchese e Signal Orange. Sono questi i colori che Flos ha scelto per la Special Edition di Parentesiche celebra il 50° compleanno del best seller disegnato da Pio Manzù e Achille Castiglioni e in produzione dal 1971. Scegliere di lavorare sul colore può sembrare una decisione molto "alla moda", in linea con la tendenza a decorare prodotti e interior con tonalità vintage. In realtà il punto di partenza dei design curator di Flos, Calvi Brambilla,
è stata la loro personale passione per questa iconica lampada nella sua versione originale: nella Special Edition, infatti, ogni singola scelta progettuale è il risultato di un approccio filologico che fa leva su una profonda conoscenza della storia di questo classico del design italiano.

Turquoise and Signal Orange. Flos selected these colors for the Parentesi special edition celebrating the 50th birthday of a best seller,
designed by Pio Manzù and Achille Castiglioni and in production since 1971. Choosing to work on color may seem a very contemporary decision,
in line with today's love for vintage hues and interiors full of chromatisms. It certainly is. But the starting point for Flos' design curators Calvi Brambilla was not fashion but their love for the original lamp: so every single design choice is the result of their philological approach, leveraging on their deep knowledge of the history of this classic piece of Italian design history.

photos by Francesco Caredda